Where to Buy a Siamese Cat: 4 Potential Places and More!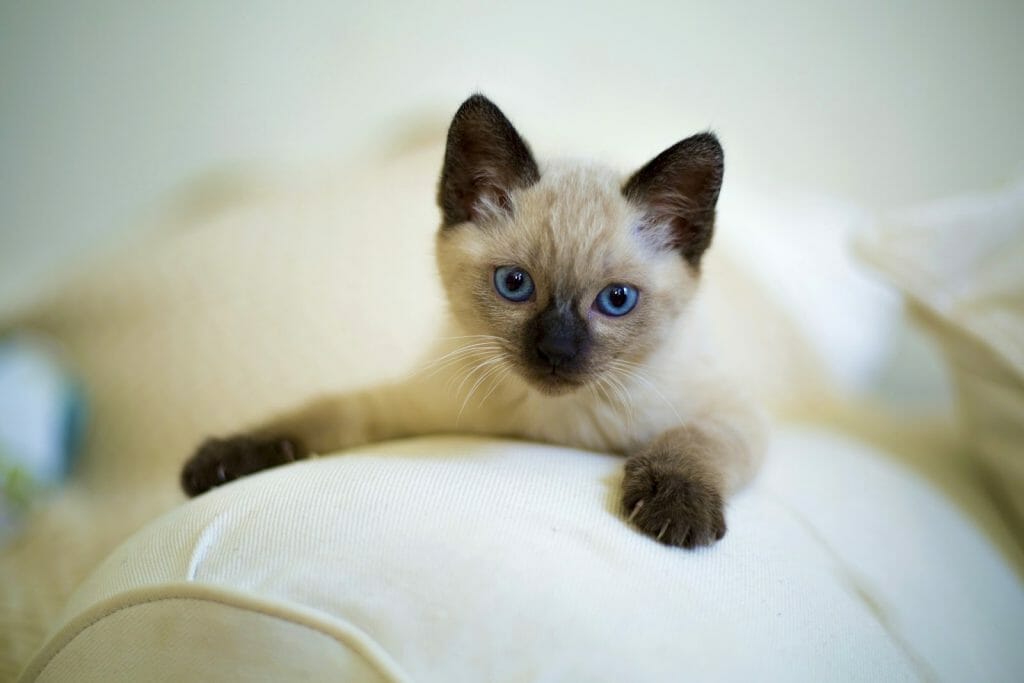 Indeed, it is not easy to decide where to buy your dream Siamese cat. We are not new to the news that several pet lovers are being scammed, so it's just reasonable for us to be cautious and choosy concerning what place we should get our Siamese from. With adequate information, not only would someone be able to save heaps of money but also have the assurance that he'll receive the kitten he has paid for in a good state. 
In this article, we are going to provide you with all the details you need as you start your journey as a Siamese parent!
4 Potential Places to Get Your Siamese Kitten
There is no better place to get a Siamese cat than the adoption center or from a reputable breeder. All others are not highly recommended by cat fanciers due to the reputation that has been built around them for so long. Now, understanding that there are good and bad places that sell kittens, anyone who's planning to own a cat must be able to determine which ones must be avoided.
Adoption Centers
Adopting a rescue is perhaps the noblest thing a pet lover can do. Each year, thousands of cats and other pets end up in shelter homes either because they've been abused or the owners could no longer take care of them. There is always a good chance that you'll find a Siamese cat that would suit your preference if you commit to visiting every local adoption home in your state like the following:
Another way you can do this is by surfing the net for websites that specifically are made for Siamese cats that are ready for adoption. 
Reputable Breeders
Going for reputable breeders is the next option should there be no Siamese cats available for you to adopt. There are numerous advantages if you resort to this one. First, reputable breeders are not mainly driven by profit. They also actually care for their cats and their environment is assessed to be conducive for breeding programs. If one of the kittens is sick, vet visits won't pose a problem.
Moreover, the price trusted breeders put on every Siamese cat they sell is fairly determined by factors such as demand, season, location, age, sex, and breeder's experience. Here are some places you can check:
Cat Mills
This term undeniably rings off a negative implication, but, of course, it doesn't always mean that all the cats in the mill are sickly and unhealthy. However, the majority of them could be. Backyard breeders, as we call them, do not give much regard to their cats' welfare. The queens (mother cats) are often used as breeding machines so that the breeding program will keep on generating money. 
Some backyard breeders may sell a Siamese cat at the same price legitimate breeders would go for, but the big difference is that you, as a buyer, won't have the guarantee that what you are purchasing is in a good condition.
Pet Stores
The PETA organization and several others are raising their eyebrows too when it comes to pet stores. These places give off a bad start to all vulnerable animals. Siamese cats in small cages seem inappropriate and can cause psychological and other serious health issues. Remember, this breed doesn't like getting bored and would need an active lifestyle.  Also, some pet stores team up with backyard breeders. They would purchase Siamese kittens at a low price and sell them at a high cost.
3 Ways to Find a Good Siamese Cat Breeder
Declaring the boons and banes for every potential cat place you can try is not enough information. A bad breeder can look well-respected by just using sales talk and other forms of flatteries to win a client. So, to make sure you avoid illegitimate Siamese breeders, we have come up with 3 ways that would help you have access to the right people:
1. Check Out the Breeders' Directory
Having a computer and internet access can do a lot for you. Visit trusted websites of cat associations and organizations then check out their breeders' directory. There you'll find a list of registered breeders and they can be from other parts of the world like Canada, the UK, and Australia. That gives you a wider positive horizon for your search for a reputable breeder!
2. Take a Visit on Catteries
As much as you can, visit several catteries before ultimately deciding which one to make a transaction with. This will enable you to thoroughly assess which one has a better environment and overall facility. You will also be able to witness first-hand how the Siamese kittens are raised as well as how they behave. It's a good sign if they roam freely and are well-socialized.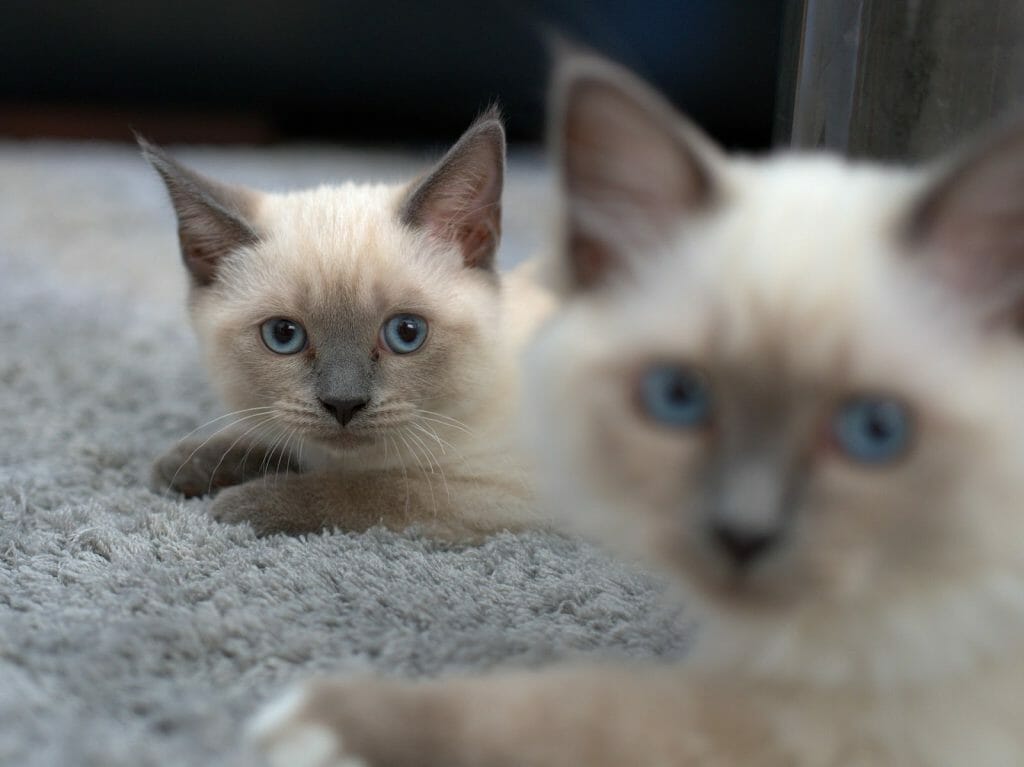 3. Attend Local or International Cat Shows
If you have never attended cat shows yet, it's time that you do. Since the Siamese cat breed is a popular one, there's a high probability that one ends up being in the event. You'll be able to meet its owner, who, at times, can be a breeder, as well as learn about his or her experiences. 
7 Indicators Confirming That the Siamese Cat Breeder Is Legit
Now, it is undeniably true that there are countless Siamese breeders out there, but how would you know which one is true? Here are 7 indicators to look for: 
He Will Let You Into His Home. Once you've shown initial interest, a good breeder will invite you to see the kittens at his place. However, if he says a lot of excuses for you not to see the cattery in person, then take it as a red flag. 
The Environment Is Neat and Tidy. Siamese breeders that take care of their cats ensure that the environment as a whole is clean. Of course, no such place is perfectly spotless, so just make sure that the amount of dirt shouldn't be looking extreme. 
He Introduces the Parents. It's just vital to meet the parents of the kitten so you'd have a better-established expectation. Sometimes, breeders own both parents or just the mother, so they will likely let you meet them.
The Cats Raised Are Healthy. Another good indicator that the breeder is good is if the kittens are healthy. There should be health certificates to prove this.
There Are Different Cat Toys Available. Legit breeders understand that Siamese cats need to be preoccupied to keep them happy. With that, there should be scratch posts, cat toys, and other items that would elevate their playtime.
The Cats Are Even Tempered. Well-raised cats are properly socialized and are not aggressive or too shy when it comes to meeting strangers. If this is the case, it could mean that you're dealing with a good breeder who is passionate about breeding mentally healthy kittens.