What Kind of Cat Is Grumpy Cat? 9 More Questions Answered
Probably one of the most famous feline Cats in the world is Tardar Sauce. She is widely known as "Grumpy Cat," and her prominence started when her owner's brother posted a picture on Reddit. It was September 22, 2012, the day the owner's brother posted her picture on the Internet, and because of her grumpy facial expression, it became the source of many Internet's humorous memes. 
After that, grumpy Cat became an Internet sensation. Millions of people followed and adored this instant internet celebrity cat. Of course, who wouldn't love a cat with a grumpy expression representing all of your problems in your day-to-day living. Nevertheless, millions of followers wonder what kind of Cat Grumpy Cat is.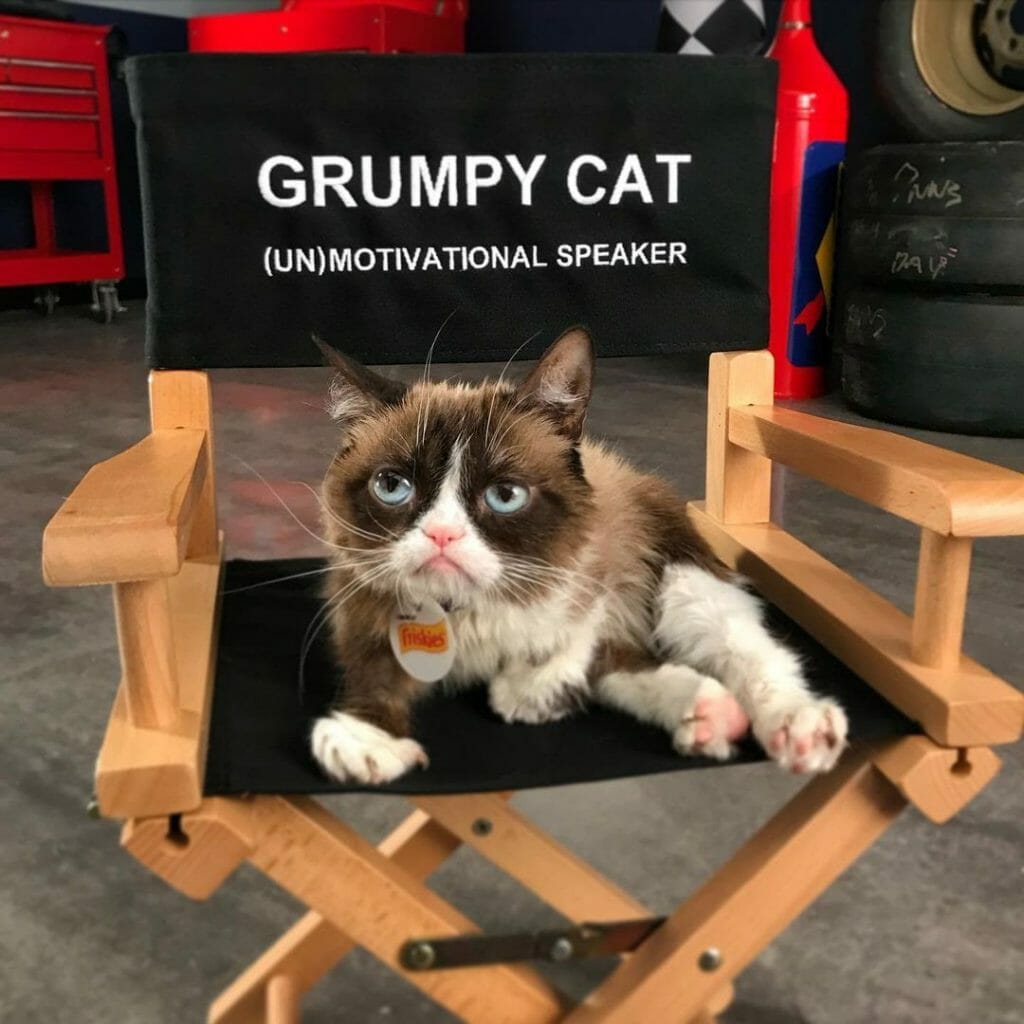 Tardar Sauce is a mixed domestic cat breed. According to her owner's website, she could have a Persian, Ragdoll, and Snowshoe in her line. Furthermore, Tardar Sauce's mother is a domestic calico short-haired Cat while her cat dad is a blue and white tabby cat. Tardar sauce did not share the looks of her parents, but that's alright because her unique looks gained internet fame.
10 More Questions Answered
1. What Makes Tardar Sauce Grumpy?
Tardar Sauce is grumpy because of facial underbite and feline dwarfism. Feline dwarfism always happens in cats, and it is a natural genetic mutation. The most popular dwarf cats are munchkin cats. Many people believe that it is Tardar's breed; however, neither of her parents are dwarfs.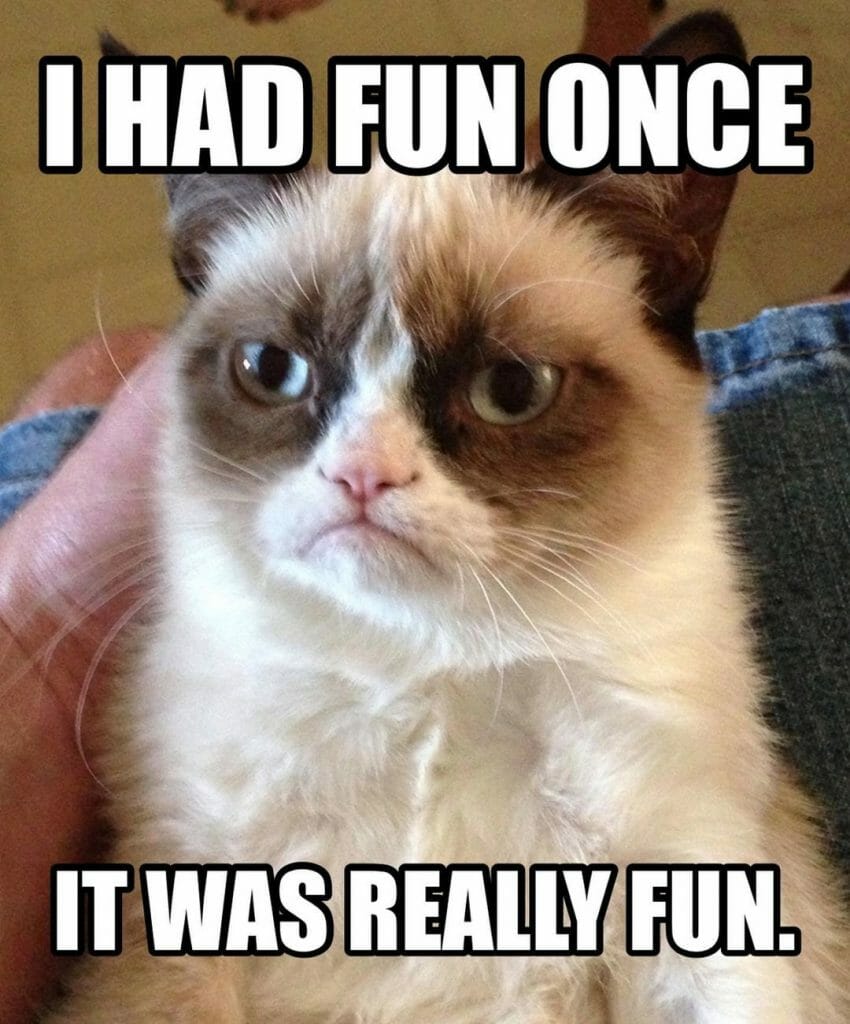 2. Is grumpy Cat a girl?
Yes, Grumpy Cat is a female even though she is too grumpy to be girly. And if you think that she has another set of grumpy children, then there's none because, according to her owner, they did allow a grumpy Cat to be bred for kittens and that they suggested that people should adopt from a shelter instead.
3. Do Grumpy Cats Have Siblings?
Grumpy Cat has a brother named Pokey, and He is born with a flat face, short tail, and bubble eyes, just like Grumpy Cat. Tabatha said that Pokey does not have a frowny look just like Tardar; however, Pokey is just as cute and loving as her sister Tardar.
4. Are There Other Grumpy Cats?
Yes, the other grumpy Cat's name is Kitziah, and the Cat was owned by a photographer named Viktoriia Otdielnova. Kitziah has over 56,000 followers on Instagram, which means many people also love the tabby cat's grumpy face. On the other hand, there is this Persian Cat named Monae that has a natural frown as well.
5. How much is Grumpy Cat Net Worth?
Her owner did not disclose Grumpy Cat's net worth. However, estimates show that she has over 100 million dollars. Grumpy Cat is a real Internet sensation, and she has 8.3 million likes on Facebook, 2.3 million followers on Instagram, 5 million followers on Twitter, and over 200,000 subscribers on Youtube. Because of the grumpy Cat's huge fan base, many offers, brands, and advertisements came to its owner.
To give you the idea of how famous and wealthy grumpy Cat is, here's the list to prove that maybe Tardar owned 100 million dollars.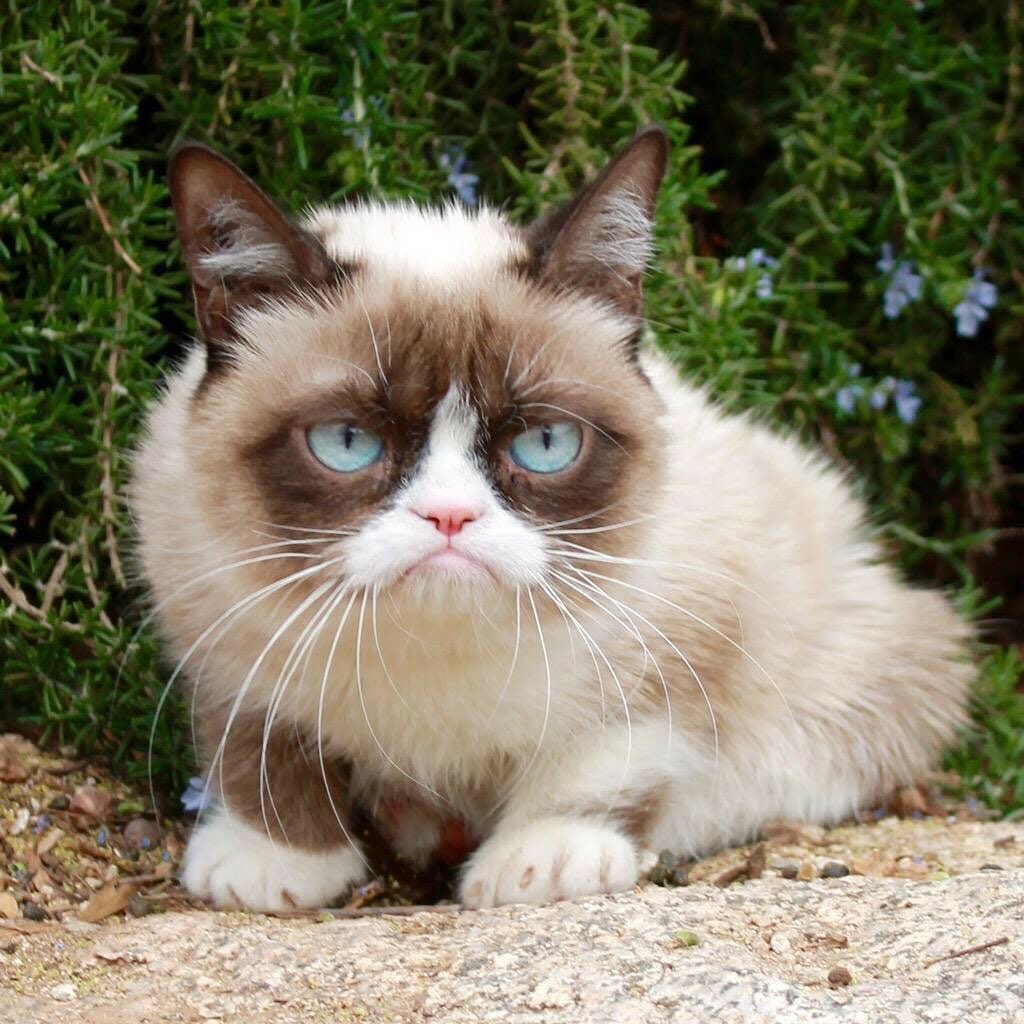 In 2018, Grumpy Cat won $710,000 Copyright Infringement. The case was against Grenade Beverages. Grumpy Cat Limited sued this company because they did not follow the original agreement worth a total of $150,000 to use grumpy face to promote their new coffee beverage Grumpaccino. However, Grumpy's side filed a suit because the other party started offering grumpy shirts and coffee grounds which are not included in the original agreement. Due to this case, Grumpy Cat Limited won a total of $710,000.
Another source of Income for Grumpy Cat is its Lifetime movie. The movie was titled Grumpy Cat's Worst Christmas Ever. It is the Cat's only movie; however, she had many appearances that earned them money.
Grumpy Cat earns Big Paychecks on its commercial for Friskies and Honey Nut Cheerios. Probably, these commercial deals contributed a lot to the net worth of Tardar Sauce.
In Addition, Grumpy Cat sold 500,000 books in 15 languages, and that's a massive sale for her 2014 book Grumpy Cat: A Grumpy Book. The Cat also had two other books which contributed a lot to Grumpy's net worth too.
Sales from Grumpy Cat Merchandise.
6. What Disorder does Grumpy Cat Have?
Grumpy Cat has a dwarfism disorder that causes her facial expression to be grumpy. 
7. What Causes Grumpy Cat's Death?
Unfortunately, this viral Cat contracted a Urinary Tract Infection that causes her to die peacefully in her home. Grumpy Cat died on May 14, 2019, and was greatly mourned by many people around the globe.
8. How Long Did Grumpy Cat Live?
Tardar Sauce lives seven years of happy life and full of fame. She has constant pictorials and appearances, yet she has lived her entire life enjoying being a usual cat and helping other cat shelters.
9. When was Grumpy Cat's Birthday?
Grumpy Cat was born on April 4, 2012, and became a star due to its iconic frown five months after.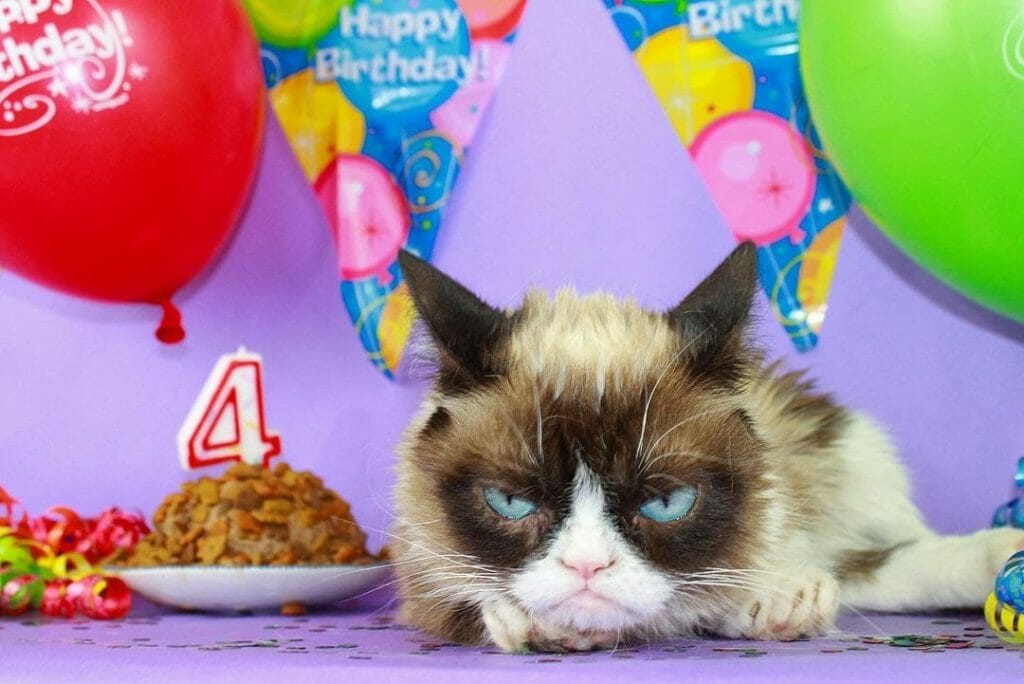 Tardar Sauce's life is an indication that nothing is impossible in this life. You could be an ordinary Cat today, and the next thing you know, you are a star cat tomorrow. If a cat with the grumpiest looks can do it, you can too, maybe not on the meme field but to your area of gifting. Also, people should be reminded that no animal should harm achieving goals and dreams in this life.