Siberian Cat vs Norwegian Forest Cat: Comparing Cat Breeds
Being a fan of cats is not easy, especially if you are planning to own one. There are various types from which you can choose from and all of them are undeniably adorable and filled with cuteness! Two of the most talked-about cat breeds that are constantly shaking the internet are the fluffy Siberian and Norwegian Forest Cat.
If they sit beside each other, you might have a hard time identifying each cat. And, even if they are quite alike in physical appearance, both cats seem to have different traits which you should consider before ultimately buying one from a breeder or adopting from a shelter home. 
Get to know both breeds through this comprehensive article!
Breed Origins
Siberian Cat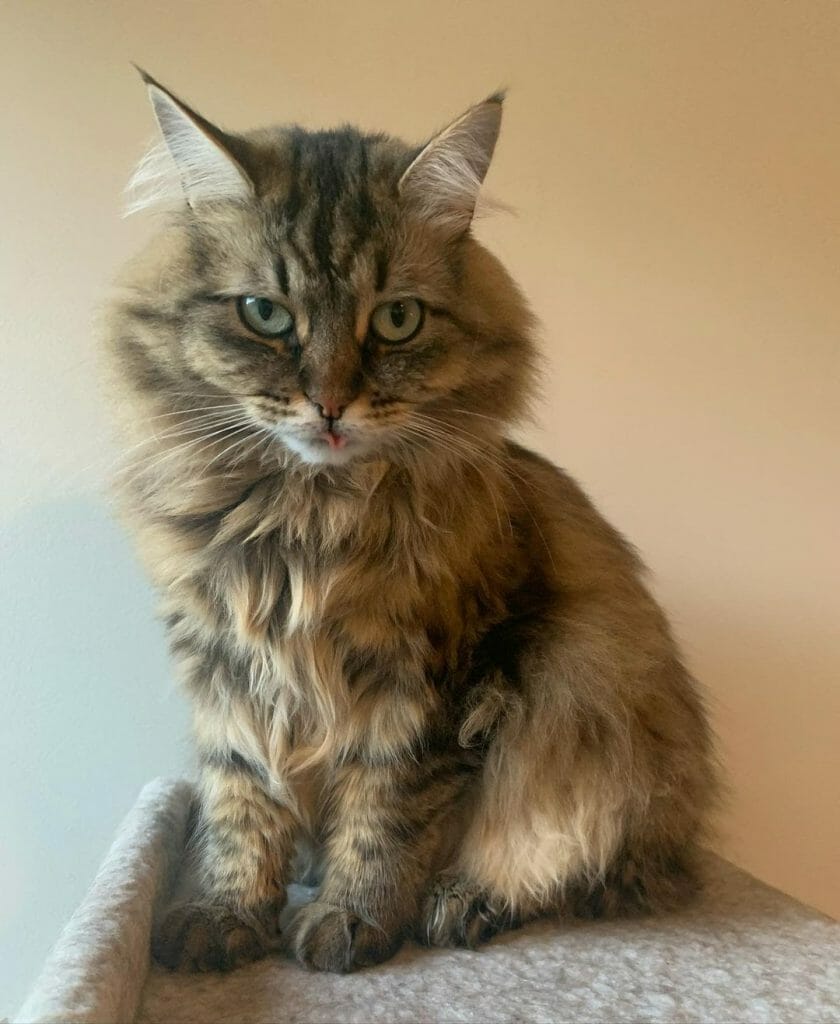 Russia is proud to be the birthplace of the renowned Siberian Cat. The country deems this feline as its national treasure! It is not very clear as to when this cat started to exist in Russia nor how it came about, but taking note of Russian fairy tales and books would lead us to speculate that the Siberian Cat has been around for hundreds of years. 
The said kitty was first mentioned in the book "Our Cats and All About Them" which was written by Harrison Weir in 1871. The cat was gradually imported to several places in the world particularly during the 1990s in the US where people instantly fell in love with not just his looks but his pleasing personality.
Two major organizations namely the Cat Fanciers' Association and The International Cat Association recognize this breed.
Norwegian Forest Cat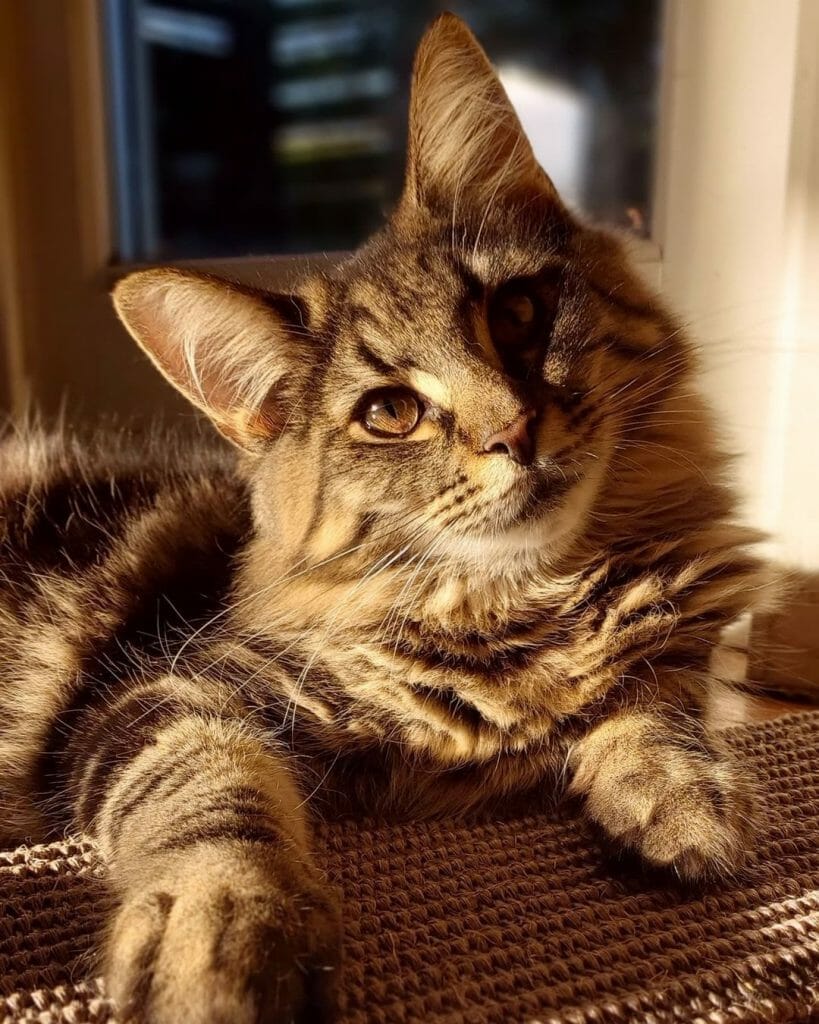 Just from the name, you can instantly guess right that the Norwegian Forest Cat comes from Norway! He's believed to have been around since the time of the Vikings. Just like the Siberian cat, the Norwegian feline has been the common subject for mythological tales just like the one that talked about the Norse goddess Freya who had two large Norwegian Forest Cats as the ones pulling her chariot. 
This cat from Norway almost disappeared due to uncontrollable cross-breedings, but thankfully, breeders managed to save the breed and multiply them to great numbers. This effort took several decades!
Norway's King Olav V declared the kitty as the country's national cat breed in 1938. Later on, many cats of this breed were imported into the US in 1979. Major cat organizations then gave high regard to Norway's pride. 
Size, Appearance, & Coloring
Siberian Cat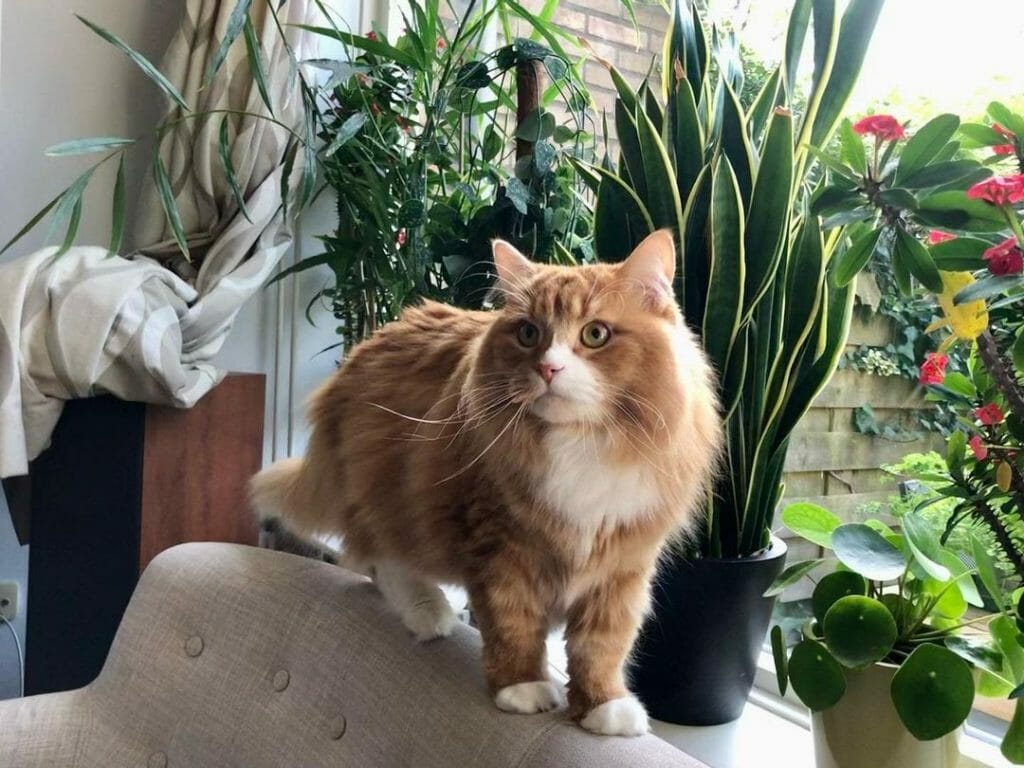 The medium-sized Siberian Cat is built to withstand the harsh climate in Siberia. He has a muscular body that is covered by a three-layered water-resistant coat, so you can already imagine how dense his hair is. His thick coat comes in several natural colors which include:
You can also see coat patterns from a Siberian Cat which can either be:
Bi-color
Tortoiseshell
Tabby
Smoke
Point
Calico
To identify a Siberian Cat, you can just look at the shape of his head. The Siberian feline has it round and the coat length is semi-long. Eyes can be in various shades between green and gold, and on rare occasions, blue. Others may have a case of heterochromia.  
Norwegian Forest Cat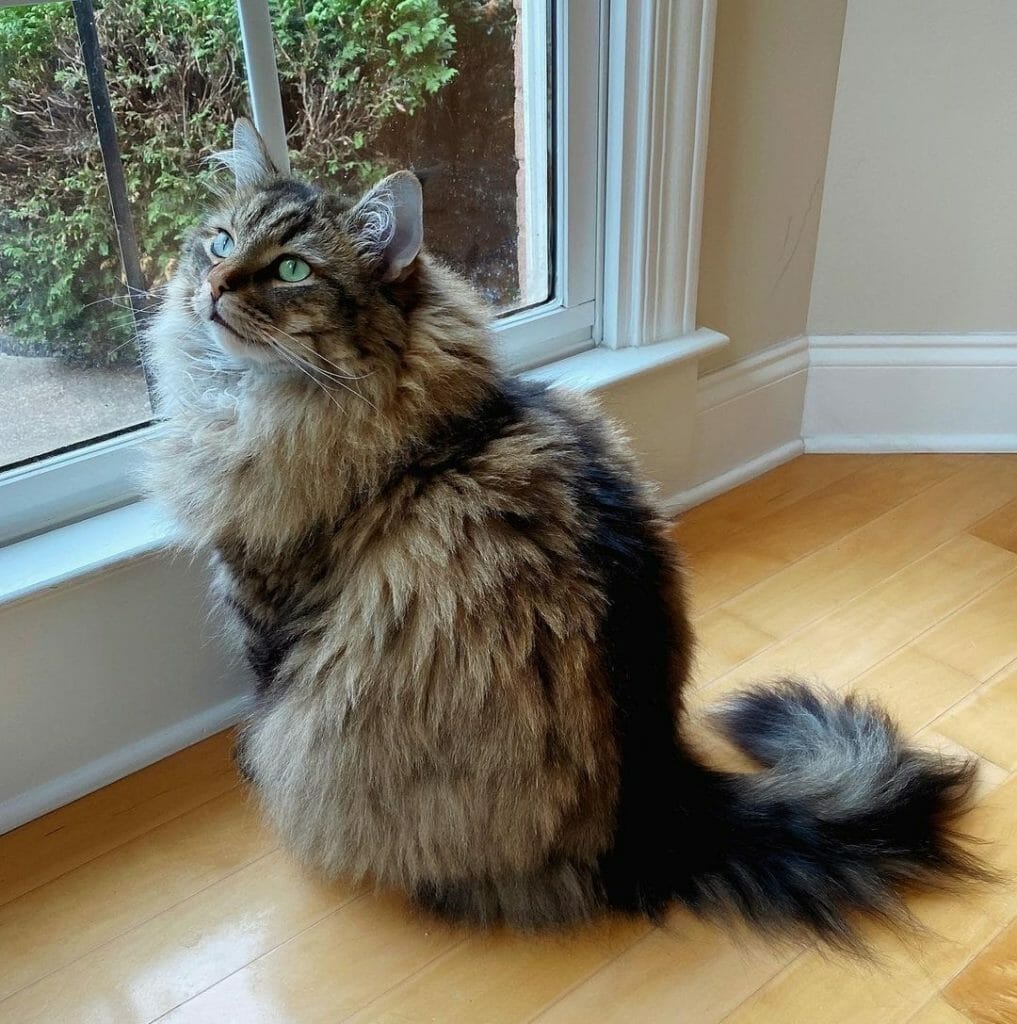 The Norwegian Forest Cat or Wedgie is also a muscular one. He's large and would typically weigh anywhere between 12-16 pounds. Males, of course, will always be larger than females. With this build, domestic cats will appear smaller than the Wedgie.
One noticeable physical trait about the Wedgie is his extreme amount of fur! It is dense, shiny, and water-resistant. Such quality keeps him warm during the colder months.
His coat can be seen in a wide array of colors which can be:
Blue
Red
Black
Cream
Gold
White
Silver
As for the patterns, the Wedgie can sport the following:
Bi-color
Solid
Tortoiseshell
Tabby
Calico
The head of the Norwegian Forest cat as opposed to that of the Siberian feline is almost in an equilateral triangular head. His side profile is straight and long from the nose tip up to his round head. 
Temperament
Siberian Cat
It will take quite a while before the Siberian Cat emotionally and physically matures. This would mean that he will have a longer kitten phase! Expect him to be playful and extremely sweet. He's not usually a loud and vocal cat, but at times, he will let out a soft purr to express his affection toward his owner.
This cat is sociable and tends to get along very well with other pets and kids. Even though a huge chunk of his life is allocated for his kittenhood, this cat knows how to behave. 
Prey drive is prominent in this breed. He would be happy to have an adventure with you or if he's given a challenging game. If you have problems with rodents, having an adult Siberian Cat around will bring a difference to your home.
Norwegian Forest Cat
Don't hesitate to go for the Norwegian Cat if you are looking for a companion that can easily adapt to various kinds of lifestyles. Having kids at home is fun, but the environment gets even more vibrant with the presence of this furry feline. He's gentle and super affectionate, so you wouldn't have much problem when your kids and the cat interact with each other.

He is also nice with other animals, especially your dog. 
The Wedgie loves to receive attention and even if he craves it, he would usually let you do the first move. He won't be too demanding about it and would understand if you're busy with something. Just make sure that you give him a good cuddle after work. 
Exercise Needs
Siberian Cat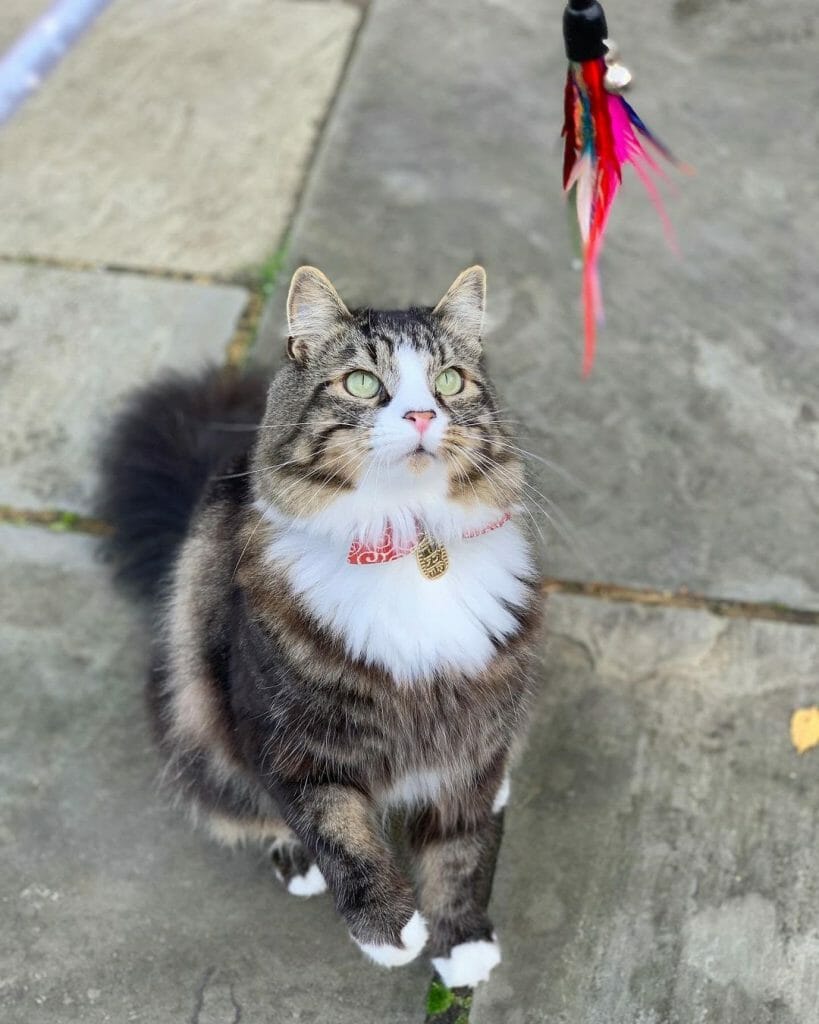 The physique of the Siberian Cat should tell you that he's athletic enough to be given mental and physical challenges. This rugged cat breed can thrive well outdoors, but since he's a home pet, you have to give him a regular opportunity to get his paws moving. You can install sturdy cat towers in your living room or let him climb on trees in your yard. 
You can also try training your Siberian Cat as part of improving his mental strength. Use clickers and other methods to encourage him to pick up certain habits. Treats and pets work wonders!
Norwegian Forest Cat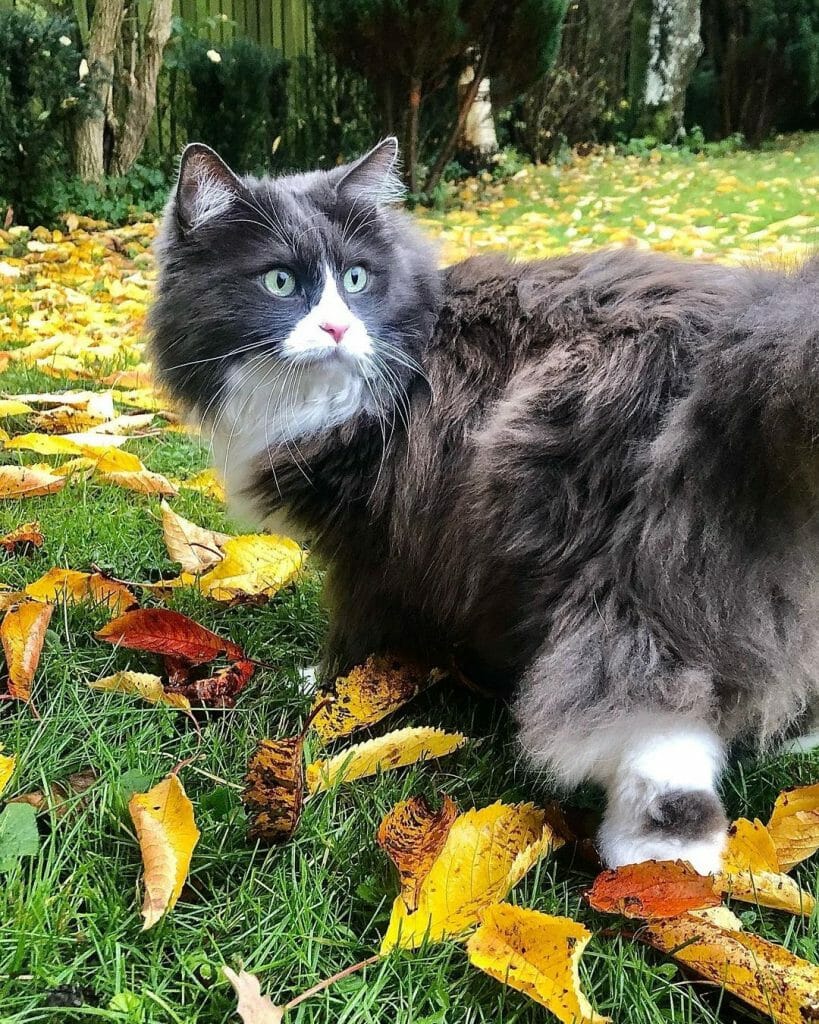 It's best to have a yard or an area where your Wedgie can have fun. He's pretty active, so why not let him play and run? You can purchase cat toys and play with him. Not only is he stimulated but this is also a great opportunity to bond. 
You can train him since he's intelligent and keen about his surroundings. Use positive reinforcements and never resort to harsh punishments. Moreover, don't hold back if you think your pet needs a tower of his own. He can sweat off by climbing up and down his palace!
Grooming Requirements
Siberian Cat
The length of the Siberian's coat is prone to matting. Commit yourself to brush him at least thrice weekly so his hair remains tidy and clean. As mentioned, the coat is resistant to water, so that means bathing him doesn't have to occur that often.
Provide your cat with a scratch post to keep his nails on the right length, but trim them if there are any signs of overgrowth. Don't forget to clean his eyes and ears as well.
Norwegian Forest Cat
The dense and insane amount of hair would mean that the Wedgie would need twice a week of brushing. Do this more often when the shedding season starts. Although you can always opt to bring your cat to a groomer, doing this task yourself gives an avenue to improving your relationship with your feline companion. 
Health Problems
Siberian Cat
The average lifespan for the Siberian Cat is 8-10 years. Such a magnificent breed is generally healthy, but the biggest threat to his health is usually hypertrophic cardiomyopathy. This is when the heart is enlarged and it no longer performs normally. Other concerns include:
Gum disease
Hereditary cancer
Urinary crystal
Kidney disease
Norwegian Forest Cat
An average of 14-16 years is expected from a Wedgie, but even though this is a healthy breed, risks are still possible like:
Hip dysplasia
Patella Luxation
Eosinophilic granuloma complex
Cardiomyopathy
Cost per Kitten
Siberian Cat
Adoption: $15 to $200
Reputable Breeder: $1,500 to $2,500
Norwegian Forest Cat
Adoption: $75 to $100
Reputable Breeder: $900 to $3,000
Which Cat Breed Is Right for You?
To help you decide easily, know that there is a size difference between the two. Go for the Siberian cat if you prefer a medium feline. If you like an easier-to-groom cat, the Wedgie will be the answer.
They are both energetic and are almost alike in appearance. Choose well and see which one leans more on your standards!