How to Carry a Cat in a Bag: Tips When Choosing a Carrier or Backpack for Cats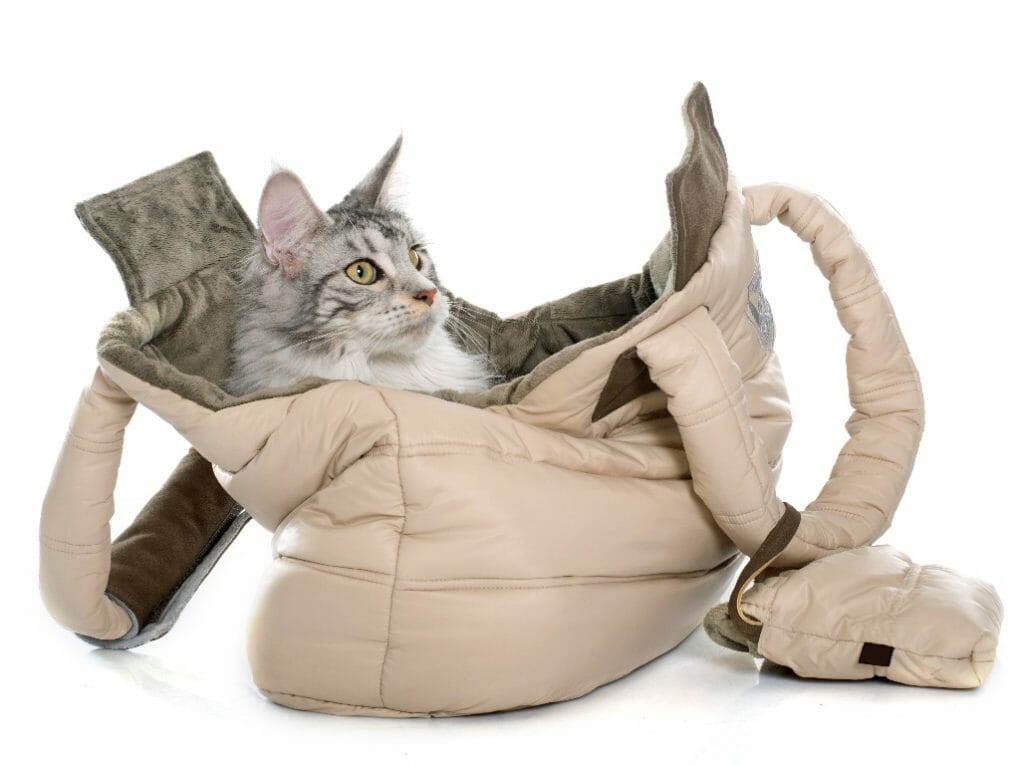 When carrying a cat, make sure the carrier or backpack is large enough so that your cat has plenty of room to move around and breathe freely. There are a variety of carriers and backpacks that you can use to transport a cat, from bags to harnesses. Choosing one that fits your pet and is comfortable for you both is essential.
Things You Can Use as a Cat Carrier
Backpack Cat Carrier
If using a backpack carrier, line the inside with soft fabric, so your cat doesn't get hurt. Some cats like to play even in their pages, while others prefer to rest quietly – it's up to them! Additionally, be prepared by filling the carrier with food and water for your cat during transportation.
Also, make sure they have their litter box at home if traveling long distances or overnight, as some cats may become stressed when away from home for too long. Finally, always take care of your kitty during travel – give them lots of love and affection while away!
Pillowcase Cat Carrier
Pillowcase carriers are a great way to keep your cat safe and comfortable. They are easy to clean and machine-washable, so you can keep them always looking their best. You can easily adjust the size of the carrier to fit any cat, making it perfect for taking on long journeys or when you have multiple cats at home.
Never leave your cat alone in the bag – they could get scared or panicked and possibly escape. Always keep an eye on them while they're inside the carrier, just in case something happens!
Laundry Basket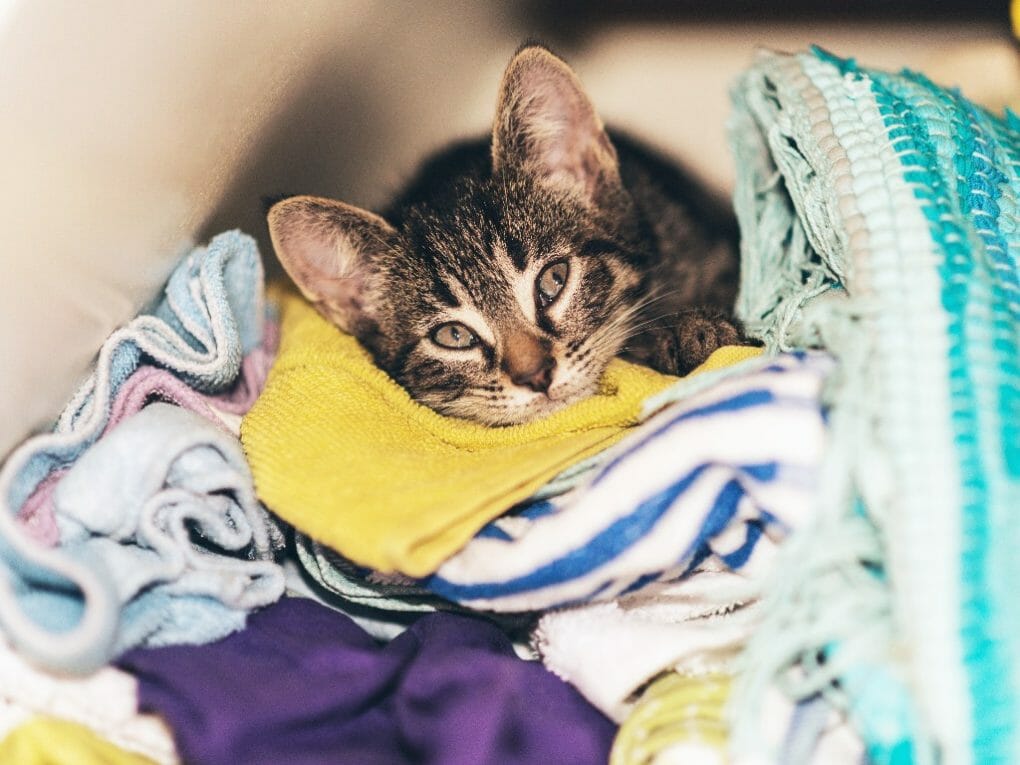 You can bring a cat through a laundry basket by filling it with soft materials like towels, blankets, and pillows. The softer the material, the better! Put your cat inside the veil and close the lid of the basket. Cats love being enclosed in some way – this will let them feel secure while you're busy doing something else around your house or apartment.
Place the basket where you can quickly get to it, like your room or balcony – but be careful not to tie anything around it so that cats don't feel constrained (they dislike being confined).
Wooden Box
If you have a cat that loves to explore and run around, this is the perfect carrier for them. It's sturdy and can be easily transported from one place to another. You can use it as a storage box too! The wooden design makes it eco-friendly as well as stylish.
Cat Sling Carrier
There are a variety of cat slings that you can use to carry your cat. Each has advantages and disadvantages, so choosing the right one for you and your feline friend is essential. Some carriers are designed to be worn around the waist/hip area, while others have straps over the shoulders or across the chest.
It is also essential to ensure that the carrier is comfortable for both of you – after all, you don't want to spend hours each day carrying your cat around! Finally, always ensure safety by choosing a carrier made from durable materials.
Cardboard Cat Carrier
Cardboard carriers are a great way to transport your cat without spending too much money. They are easy to make and perfect for small cats. You can create cutouts on the sides of the carrier to fit your cat snugly and place some soft material inside so that it is more comfortable for them.
However, they are more sturdy than other carriers. Therefore, keeping your cat away from drafts and bright lights while traveling is essential to help improve its mood and make the trip easier.
Must-Have Features for Cat Bubble Backpacks
Support
Support is essential when it comes to transporting your cat. Finding a backpack that fits well and provides ample support for you and your pet is crucial. The straps should be adjustable so they don't leave any marks on your kitty's back, while the bag should have a rain cover in inclement weather conditions.
Materials
If you're planning to take your cat with you on all your adventures, it's time to get them a cat backpack! Not only will this make life easier for both of you, but the backpack should also be comfortable and spacious enough to hold all your belongings together.
The materials used in making the backpack should be durable and weatherproof. Plus, there are plenty of designs and colors to choose from, so everyone can find something that matches their personality or style.
Cushion
Make sure the backpack has a cushion to make it comfortable for your cat. Cushions not only provide support but can also help to reduce inflammation and pain in your pet's back. The straps should be adjustable to ensure a snug fit while providing enough room for movement.
Water Bottle Holder
The backpack should have a water bottle holder to keep your pet hydrated on long walks or outdoor trips. It is important to remember that cats hate being wet, so an escape route is essential if they get into trouble during the outing!
Safety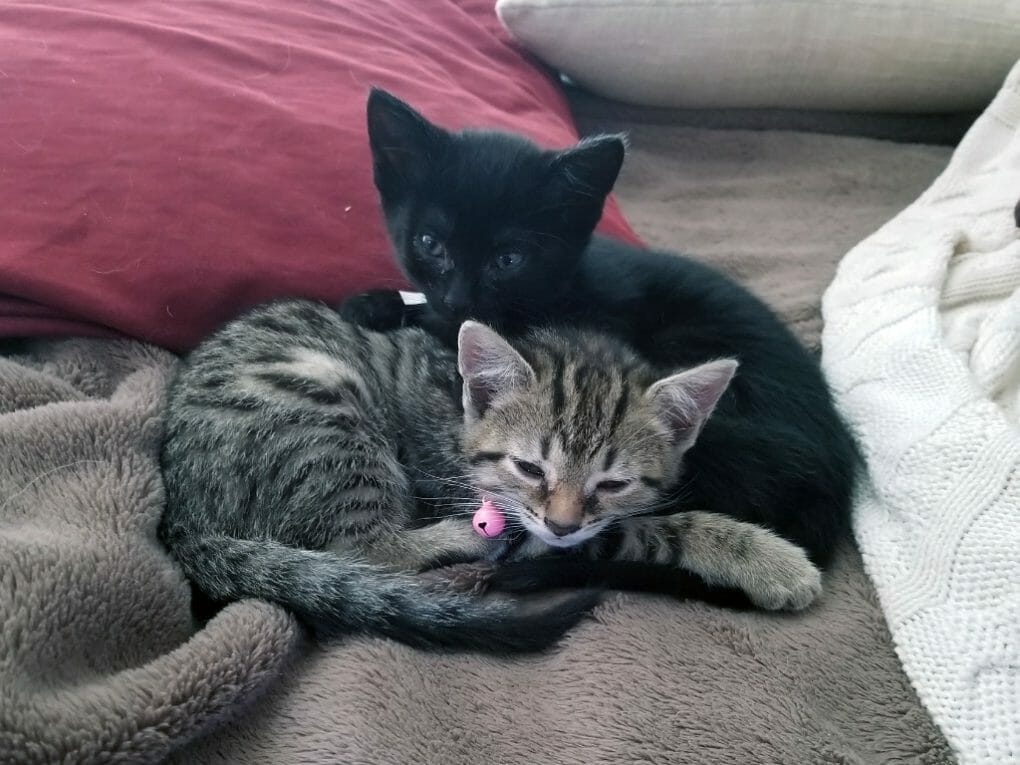 When looking for the perfect backpack for your cat, it is essential to consider a few things. Firstly, ensure that the backpack is made from sturdy materials and has a comfortable fit. It should also be adjustable so that it fits snugly and doesn't restrict movement.
Also, include an enclosed space where your cat can rest and drink water (if required). Finally, always safely carry your cat – using designated hands-free straps or a pet carrier if needed.